Keith Walthers has been a huge fan of media and sales since childhood. Thinking he was good enough to be on air, he went to Loyalist College to study broadcasting only to be told that he had a wretched, scratchy voice. Dreams in tatters, Keith picked himself up and got a job as a producer and board op at CFRB 1010 in Toronto where he was exposed to big market radio and developed an even deeper love for the industry. From there he became Creative Director for a mid-market radio station where he learned the art of inventive ad production. He worked closely with the sales people and grew envious of their nice suits, better than average cars and seeming ability to come and go as they pleased.  This envy gave him the resolve to begin a life in sales.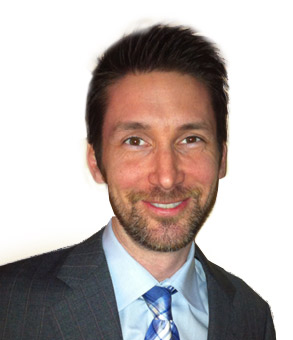 He had won the prize for most chocolate bar sales as a child so he knew he had it in him. He wanted to move back to his hometown of Ottawa so he scored a job that gave him the flexibility to move, selling Life Insurance for Met Life. Life Insurance sales truly represented the school of hard knocks and while extremely difficult,  the experience gave him a very strong foundation in the game of sales.  It also made everything else he has done since seem very easy!
From there he spent years as a sales rep for the Ottawa Sun testing the boundaries of his creativity and helping local businesses to grow. He finally moved into high level executive positions as a media sales trainer and coach where he worked with hundreds of newspapers, television and radio stations throughout North America.  He has helped coach and train countless account executives and has helped thousands of local businesses build strong advertising campaigns. In 2012, Keith fulfilled his greatest dream and started Mad Ads Interactive. By engineering an innovative, integrated marketing approach that combines interactive marketing with traditional media, he's very pleased to have the ability to help local businesses, media companies and their employees become more successful through a focussed system designed to get results – for all involved!